Supporting Wisconsin's public lands is easy! There are multiple ways to contribute to the Cherish Wisconsin Outdoors Fund.
Give now. Enjoy forever.
Three easy ways to support your public lands:
Natural Resources Foundation of Wisconsin
211 S. Paterson St. Suite 100
Madison, WI 53703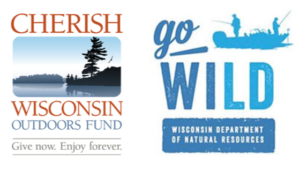 Build your legacy: include the Cherish Wisconsin Outdoors Fund in your estate plans to ensure the future for Wisconsin's public lands for generations to come. Learn more at https://www.wisconservation.org/planned-giving/
Make a non-cash gift of securities: Gifts of stock can be made to support our work protecting Wisconsin's lands, waters, and wildlife. Benefits of gifting appreciated securities may include an immediate charitable deduction for the full market value of the stock, and avoidance of capital gain taxes that would normally be due upon sale (please consult with your tax adviser). For additional information, review our gift acceptance policy. Make a gift of stock: https://www.wisconservation.org/give/gifts-of-stock/
Make a tax-free gift from your IRA: If you are 70 ½ or older and own an IRA, you can give up to $100,000 per calendar year directly from your IRA and count your gift towards your annual required minimum distribution. Your distribution is not recognized as income on your federal income tax return. Your gift must be complete on or before December 31 of the calendar year in which you choose to utilize the IRA Charitable Rollover gift vehicle for tax purposes. You can make your gift by check, wire, or securities transfer. Please note that IRA distributions cannot be made to a Donor Advised Fund. Learn more: https://www.wisconservation.org/give/ira-rollover/
Consider this: Over 700,000 people buy a hunting or fishing license each year. If every person gave $2 just once, the Cherish Wisconsin Outdoors Fund would receive an influx of $1.4 million resulting in a potential disbursement of $70,000 to habitat management projects in a given year. What an amazing impact that would make!
The Cherish Wisconsin Outdoors Fund is held and managed by the Natural Resources Foundation of Wisconsin, an independent 501c3 nonprofit organizations, with a Tax ID 39-1572034. Your donations to Cherish are tax-deductible to the fullest extent allowable by law.