Latest news
March 6, 2019: Sports Show, DNR booth and license buyers are a March match made in outdoors heaven (Journal Sentinel)
November 13, 2018: Hunters can help improve habitat with donation (WXPR Radio)
October 31, 2018: License buyers can add to Wisconsin's outdoor legacy (Milwaukee Journal Sentinel)
Press releases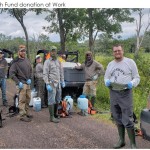 Hunters buying their licenses can make a small donation to boost wildlife habitat work (November 6, 2018)
Hunters buying their gun-deer licenses in coming weeks have the opportunity to make a small donation to help improve wildlife habitat on state lands. Before check out on the Go Wild licensing system, on-screen prompts ask license buyers if they want to make a small donation to the Cherish Wisconsin Outdoor Fund. Read more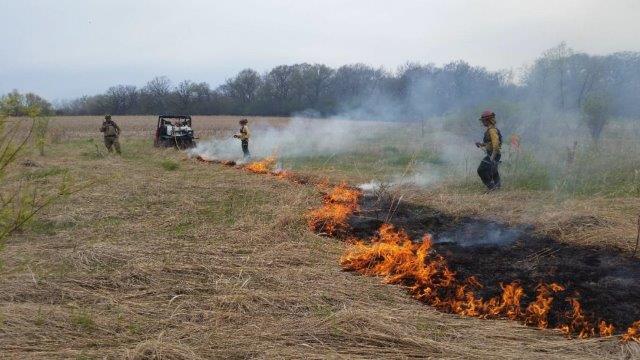 Wisconsin's public lands get permanent funding source from Cherish Wisconsin Outdoors Fund (September 27, 2017)
$50,000 will be invested in Walworth and Dunn counties thanks to a successful public-private partnership between WDNR and the Natural Resources Foundation of Wisconsin.
The Cherish Wisconsin Outdoors Fund, a permanent endowment funded through small donations made when patrons purchase a hunting or fishing license or reserve a campsite, will make its first disbursement to care for public lands at Bluff Creek and Clover Valley Fen State Natural Areas and the Tyrone Tract of the Lower Chippewa River State Natural Area. Read more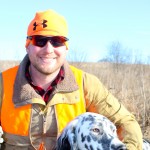 Hunters and anglers boosted support for wildlife habitat management in 2015 (February 18, 2016)
Hunters, anglers and other outdoor enthusiasts said "yes" to the Cherish Wisconsin Outdoors Fund in 2015, donating more than $93,200 for habitat management in the state when buying hunting, fishing and other outdoor sports licenses. This marks a 7 percent increase in donations in the fund's second full year compared to its first in 2014. "More and more hunters and anglers are hearing about the Cherish Wisconsin Outdoors Fund and are recognizing it as an opportunity to make a big difference for Wisconsin," said Ruth Oppedahl, executive director of the Natural Resources Foundation of Wisconsin. Read more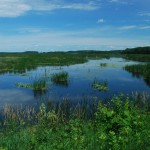 Walters Do It Best Hardware in Algoma and Mills Fleet Farm in Germantown help raise funds for habitat protection (March 17, 2015)
When hunters, anglers and other outdoor enthusiasts buy their licenses through the Wisconsin Department of Natural Resources' Automated License Issuance System, they have the option to donate $2 to the Cherish Wisconsin Outdoors Fund. Two Wisconsin stores that sell these licenses were particularly successful in raising money for the fund, which helps protect Wisconsin's state parks, natural areas, wildlife areas and fisheries. Mills Fleet Farm in Germantown collected the most money in donations in 2014 at $1,066, while Walters Do It Best Hardware in Algoma brought in the largest percentage of donations on their transactions at 11.3 percent. Read more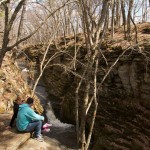 Residents in 50 states invested in the protection of Wisconsin's public lands in 2014 (December 23, 2014)
Hunters, anglers, campers and other outdoors enthusiasts from all over the country showed their love this year for Wisconsin's state parks, natural areas, wildlife areas and fisheries by making a donation to the Cherish Wisconsin Outdoors Fund. Donations came in from residents of every state, two Canadian provinces and even the armed services, helping to make the fund's first year a resounding success. Read more
Wisconsin Public TV's Wisconsin from the Air
Date: December 1, 2014
The Cherish Wisconsin Outdoors Fund is a proud sponsor of Wisconsin Public Television's Wisconsin from the Air program, which takes its viewers on "a breathtaking journey high above the landscape." For a full schedule of the dates the program airs, visit Wisconsin Public Television's website.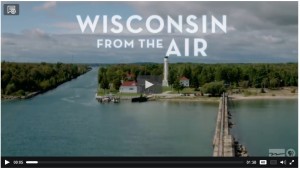 Reprinted: Wisconsin Department of Natural Resources, October 2013
Give now. Enjoy forever.
The Cherish Wisconsin Outdoors Fund.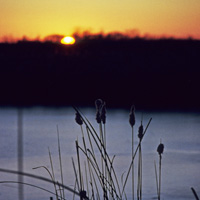 Think of the places that mean Wisconsin to you. The lake where your grandfather taught you to fish. The forests you hiked with your family. The wetlands where you and your daughter saw nesting birds. The fields or woods where you harvested your first deer or turkey.
How much do these places mean to you? How much do these memories matter? And how much do you want them to thrive for the next generation, and the one after that?
The Cherish Wisconsin Outdoors Fund was created so that we can start now to ensure the future enjoyment of our state's remarkable natural wonders.
The emphasis is on "we" because this Fund is an endowment fortified by investments from citizens like you. When you invest and give to the Fund, you help make sure the 1.5 million acres of publicly owned forests, barrens, grasslands, wetlands, brush land, rivers, streams and lakes in Wisconsin will be cared for today and for generations to come.
"The Department is a proud supporter of the Cherish Wisconsin Outdoors Fund," says DNR Secretary Cathy Stepp. "If your family is like mine, you have fished, hunted, camped and hiked our gorgeous state and cherished every moment. The Fund is committed to enhancing our public lands and waters and to sustaining and expanding their recreational, biological, aesthetic and economic value."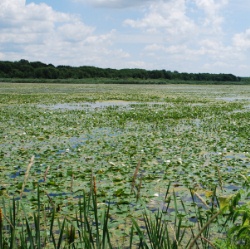 Conserving and managing our public lands is not an expense, but an investment that pays dividends — economic and social. State lands are acquired and managed for the benefit of all citizens, regardless of recreational pursuits or where they live.
In 2011, resident and non–resident hunters contributed $2.5 billion to Wisconsin's economy. Tourism in Wisconsin is a $16 billion dollar industry; forestry is a $22 billion industry — all are tied to having access and the opportunity to enjoy our public lands.
"State land and water management can be thought of as akin to home ownership," says DNR Land Division Administrator Kurt Thiede. "In order to make sure a home retains its value and provides all the benefits hoped for, an investment must be made towards regular maintenance. Managing our state lands and waters is no different. But with our lands and waters, the management timeline extends forever."
From improving forest health to restoring wetlands and fighting invasive species, this Fund was created to last lifetimes because our precious lands, waters and wildlife must last lifetimes. Please consider supporting the Cherish Wisconsin Outdoors Fund so that you can enjoy Wisconsin forever.
To learn more or to donate, call the Natural Resources Foundation at (866)264–4096; email info@cherishwisconsin.org; or mail your donation to Cherish Wisconsin Outdoors Fund P.O. Box 2317 Madison, WI 53701–2317.
Your donation is tax deductible to the extent allowable by law.
A Laudable Objective Becomes Law
The purpose of the Cherish Wisconsin Outdoors Fund is to protect, restore and improve habitat for Wisconsin's plants and animals. Eligible areas include, but are not limited to, State Wildlife Areas, State Fishery Areas, State Parks and State Natural Areas.
Every $1 million in the Cherish Wisconsin Outdoors Fund endowment will distribute approximately $50,000 per year for habitat management.
The Cherish Wisconsin Outdoors Fund will be held and managed by the Natural Resources Foundation of Wisconsin. The Natural Resources Foundation is an independent 501 (c)(3) organization established in 1986, which currently manages more than 60 endowment funds with a value of over $3 million.
The Cherish Wisconsin Outdoors Fund was created through unanimous and bipartisan legislation signed into law by Governor Scott Walker in March 2012. The law enables the Department of Natural Resources to request over–the–counter voluntary contributions from the four million citizens who currently purchase annual "services," such as licenses.
The Foundation, in partnership with the Department, will promote the Fund to all citizens, as well as corporations, conservation partners and other donors.